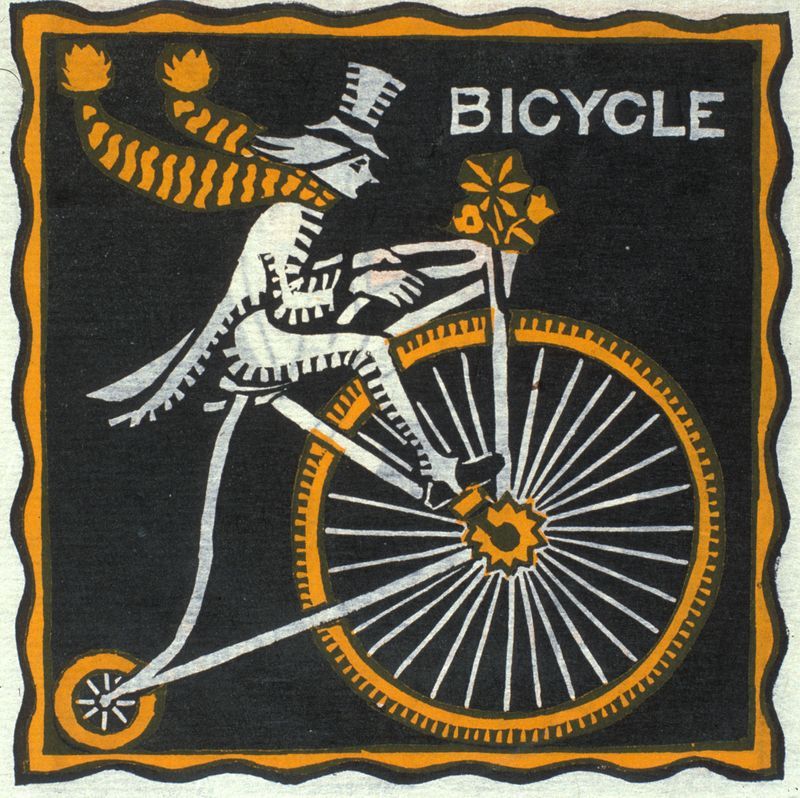 In support of sustainable development and human health, the United Nations in 2018 declared June 3rd as World Bicycle Day. An excellent mode of transport, the bicycle contributes to cleaner air; less traffic caused by gasoline-powered vehicles; and better access to education, health and social services in often densely populated or vulnerable areas. In short, the bicycle is simple, affordable, reliable, clean, and environmentally smart -- not to mention fun, for the sense of freedom and pleasure it affords. Enjoy a ride down a country road, or commute to work through city streets (preferably with designated bike lanes), the choice is yours!
During COVID-19, biking became more visible, at least in my neighborhood, as masked cyclists took to their velos, often citi bikes, to wend their way around New York City, avoiding public transportation. But even before the pandemic, we could appreciate the length of time that bicycles have been around (from the early nineteenth century, with the draisine or velocipede), -- and watch the growing trend that began in Europe and spread in following decades to the United States, lagging a little behind our worldly citizens. Think of Holland, Denmark, the Netherlands where relatively flat terrain provides the perfect opportunity, complete with tulips, windmills, or canals! Or China, where bicycles, in the absence of cars, have been a major part of everyday living -- some might say, as necessary as a cell phone or sewing machine!
The following articles are drawn from Proquest Historical Newspapers, which informs and inspires classroom teaching and learning.
Tips:
Check our related library offerings pertaining to the bicycle via Pocketknowledge, the digital archive of Teachers College, Columbia University.
Images:
Special News Slide, Courtesy of the Gottesman Libraries
**
Need to keep current, look to the past, teach a topic? The Everett Cafe features daily postings of news from around the world, and also promotes awareness of historical events from an educational context. Be sure to check additional Cafe News postings on the library blog.