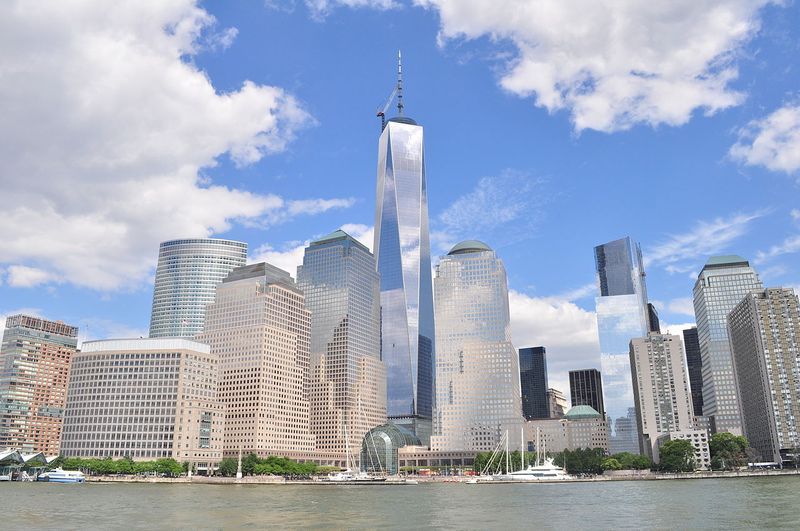 On November 3rd, 2014 One World Trade Center in lower Manhattan officially opened; designed by the Polish-American architect Daniel Libeskind, the tower, also known as "Freedom Tower", replaced the massive complex that was destroyed by Islamic militant terrorists on September 11th, 2001 when planes flew into the "Twin Towers" killing over 2,700 civilians. A cornerstone was laid in 2004, but slowness in development resulted as part of a larger effort: new offices, parks, a museum, and a memorial honoring the lost lives added significantly to the rebuilding of the site. New tenants included Conde Naste, the global mass media company, as well as other businesses, financial institutions, media and technology companies. The tower, shaped from octagon to rectangle, includes a spire of 1,776 feet -- a symbolic year which marked the Declaration of Independence of the United States of America.
The following articles are drawn from Proquest Historical Newspapers, which informs and inspires classroom teaching and learning.
Tips:
Images:
Special News Slide, Courtesy of the Gottesman Libraries
--
Need to keep current, look to the past, teach a topic? The Everett Cafe features daily postings of news from around the world, and also promotes awareness of historical events from an educational context. Be sure to check additional Cafe News on the Library Blog.