This guide covers the ABC's of copyright and fair usage, most specifically in educational settings. We will discuss the meaning and importance of copyright protection; look at resources that highlight the basic do's and don'ts; and point to advisory offices at Teachers College and Columbia University that can advise on the law's complexity.
With growing scholarly open source and public domain materials in an unprecedented time of remote learning, we also will explore options for using and leveraging such freely available resources in coursework and research.
What's Fair?: The Constitutional Provision Respecting Copyright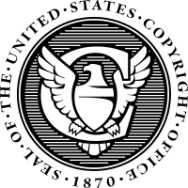 "The Congress shall have Power….To promote the Progress of Science and useful Arts, by securing for Limited Times to Authors and Inventors the exclusive Right to their respective Writings and Discoveries."
--United States Constitution, Article I, Section 8, clause 8
Copyright Law of the United States
Image: United States Congress Copyright Seal, Wikimedia
Protection for Creators of Original Works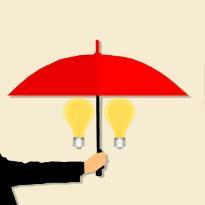 Make and distribute copies of your work
Perform and distribute your work publicly
Make derivative works (modifications, adaptations, translations to new media)
Image: Copyright Idea, Pixabay
It's Automatic

….as soon as the work is created and fixed in a tangible form of expression.
You can register with the Office of Copyright to establish a public record of ownership. Copyright lasts for 70 years after the author's (artist's) death.*
Sample Notice: :copyright: 2020 Allen Foresta
Image: The Journal of American History, Wikimedia
Areas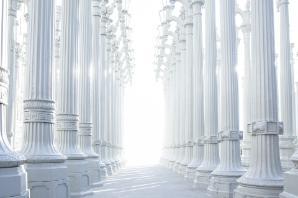 Music
Drama & theater
Art & architecture
Motion picture
Sound
Image: Columns, Hallway, Architecture, Pixabay
Public Domain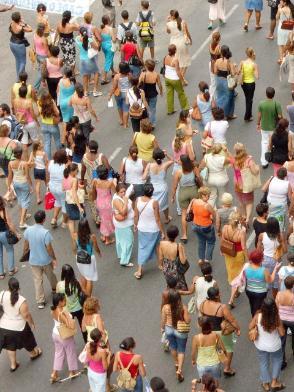 Copyright has expired
Freely put out there
Image: People Walking Outside, Pixabay
Open Educational Resources
The Open Textbook Library

contains textbooks that have been funded, published, and licensed to be freely used, adapted, and distributed. These books have been reviewed by faculty from a variety of colleges and universities to assess their quality. These books can be downloaded for no cost, or printed at low cost. All textbooks are either used at multiple higher education institutions; or affiliated with an institution, scholarly society, or professional organization. The library currently includes 781 textbooks, with more being added all the time.
OpenStax, available through Rice University, offers about 60 textbooks that are believed tp high-quality, peer-reviewed, openly licensed college textbooks, absolutely free online and low cost in print.
LibreTexts, is a non-commercial open textbook organization initiated at the University of California, Davis that hosts nearly 400 resources and includes embedded multimedia, dynamic figures, and other tools.
OASIS (Openly Available Sources Integrated Search) is a search tool that aims to make the discovery of open content easier. OASIS currently searches open content from 117 different sources and contains 388,707 records. OASIS is being developed at SUNY Geneseo's Milne Library.
OER Commons contains teaching and learning materials that you may freely use and reuse at no cost, and without needing to ask permission. Unlike copyrighted resources, OER have been authored or created by an individual or organization that chooses to retain few, if any, ownership rights.rom a single point of access in OER Commons, you can search, browse, and evaluate resources in OER Commons' growing collection of over 50,000 high-quality OER. Among the curated collections are: full university courses; interactive mini-lessons and simulations; adaptations of existing open work; open textbooks; and K-12 lesson plans, worksheets, and activities.
Platforms like PressBooks and PreTeXt make copying, adapting, and creating beautiful OER relatively simple.
EDUCAT+, the definitive record of holdings of the Gottesman Libraries, Teachers College, Columbia University, allows filtering for open source materials.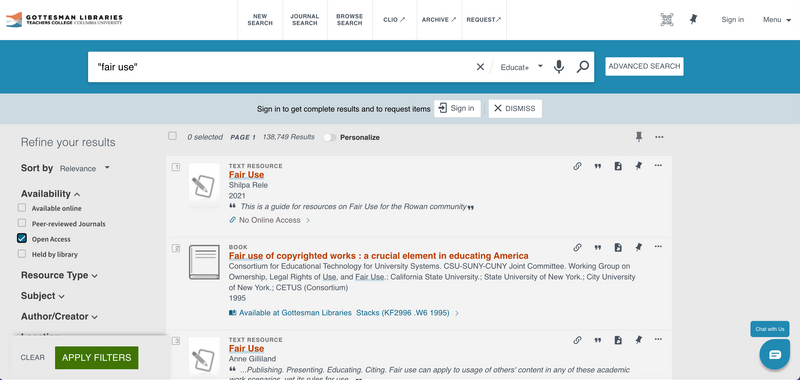 Also check our A-Z List of Databases which includes DOAJ (Directory of Open Access Journals), a community-curated online directory that indexes and provides access to high quality, open access, peer-reviewed journals.
Unprotected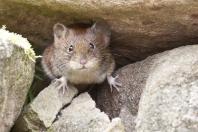 Unfixed forms of expression
Ideas, concepts, principle, methods, processes
Titles, name, short phrases
Governmental works
Image: Mouse, Pxhere
Fair Use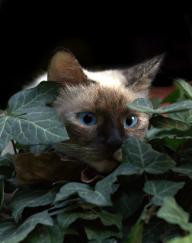 Purpose and character of use
Nature of the copyrighted work (more factual, more likely fair use)
Amount used
Effect of market and creator's earnings, profits
Image: Burmese Cat, Pixabay
In Education and Research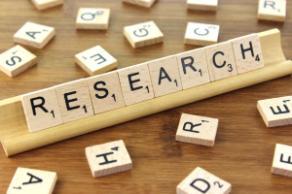 Uploading materials to a course platform
Placing copies on library reserve
Copying materials into new teaching tools
Developing research databases of copyrighted works or digital libraries
Sharing articles and other materials with colleagues
Sources:
Image: Research, Nick Youngson, AlphaStock
Digital Copyright Slider

Is it protected?
Image: Copyright Symbol, Wikimedia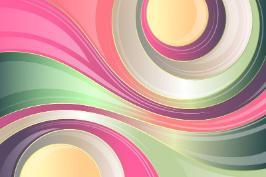 Reading Between the Lines
Works for Hire: a work prepared by an employee as part of her work: employer owns the copyright
moocs – a threat to intellectual property right?
a work specially commissioned or ordered as a contribution to a collective work or compilation
person/company ordering/commissioning the work owns the copyright
Image: Wavy Lines, Max Pixel
Fair Use Checklist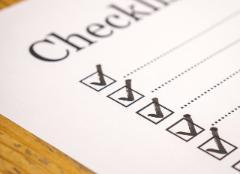 Columbia University Fair Use Checklist takes you through the steps of determining whether you can fairly use material for the purpose you seek.
Image: Checklist, MaxPixel
Advisory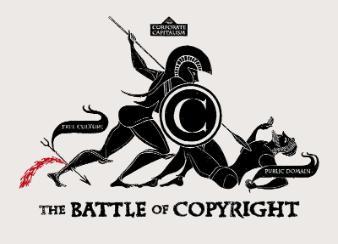 Image: The Battle of Copyright, Wikimedia
Please be sure to check out the Library's Copyright Page which offers information pertaining to Course Reserves, Digital Delivery, and accommodation for persons with special needs.