A couple of months ago I was invited to present on archival resources pertaining to marginalized individuals, peoples, or countries for Ami Kantawala's course, Historical Foundations of Art Education. Preparation required deep thinking into primary sources held at the Gottesman Libraries and their relationship to memory and scholarship. Inspired by American author Susan Jacoby (who drew attention to the relationship between marginalization and forgetting), one can add that historians, educators, archivists, and librarians help drive the critical lessons of history -- including those relevant to women, religion, and society.
Bridget Bishop (born Playfer, circa 1632 - June 10, 1692) emigrated from England to the Massachusetts Bay Colony around 1660. After her first husband, Captain Samuel Wesselby, died, she married widower businessman Thomas Oliver whom she was was accused by her stepchildren of bewitching to death. In 1687 she married Edward Bishop, a sawyer or lumber worker, who also died. Deviating from the norms of New England Puritans, Bridget Bishop ran two taverns; dressed exotically in bright colors played the forbidden shovel board; entertained guests util late; and was known to quarrel publicly with her husbands. A prime target in an era that could not explain mysterious illnesses, like epilepsy (afflicting children in the family of Reverend Samuel Parris), or other strange occurrences, colonist Bridget Bishop was found guilty after an eight day trial. She was the first to be hung on Gallows Hill, now a public park located at Mansell Parkway in Salem, Massachusetts.
Altogether nineteen people, the majority women, were condemned in the outcome of the Salem Witchcraft trials which lasted from February 1692 to May 1693; more than 200 persons were accused of witchcraft or satanic practices, and thirty, found guilty. In Wonders of the Invisible World, by Harvard University alumnus and clergyman Cotton Mather, a record of Bishop's trial is provided, including alarming accounts by witnesses.
In October 1692 the Governor of Massachusetts dissolved the court of Oyer and Terminer, replacing it with the Superior Court of Judicature which forbade unfounded, sensational testimony. In centuries to come, the condemned persons were exonerated, as descendants, citizens, and government officials recognized the gross injustices fueled by paranoia, hysteria, and lack of evidence.
The following articles are drawn from Proquest Historical Newspapers, which informs and inspires classroom teaching and learning.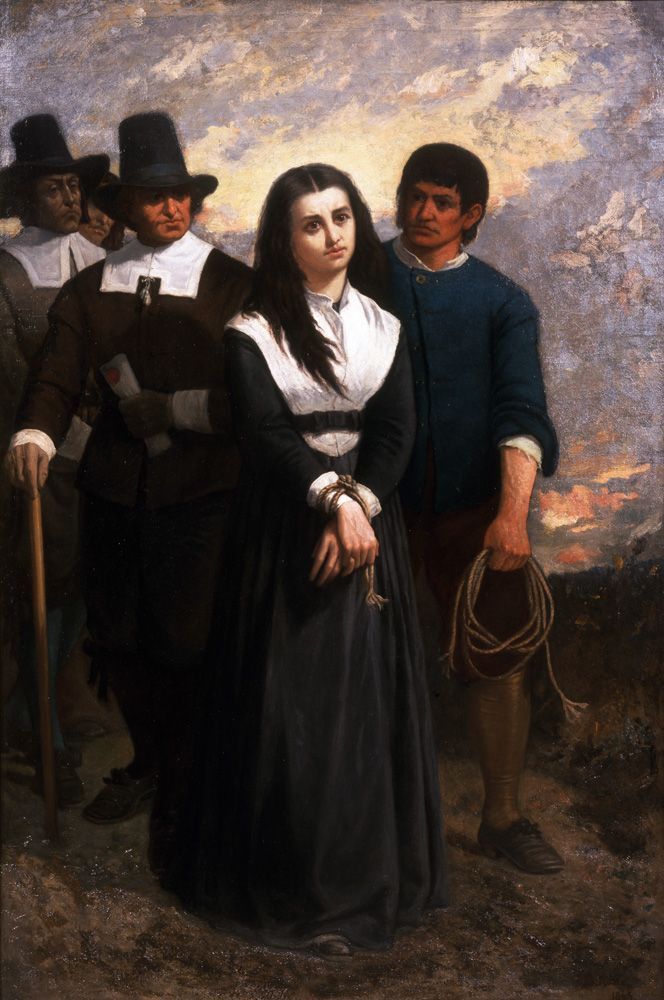 Tips:
Images:
Special News Slide, Courtesy of the Gottesman Libraries (forthcoming)
**
Need to keep current, look to the past, teach a topic? The Everett Cafe features daily postings of news from around the world, and also promotes awareness of historical events from an educational context. Be sure to check additional Cafe News postings on the library blog.