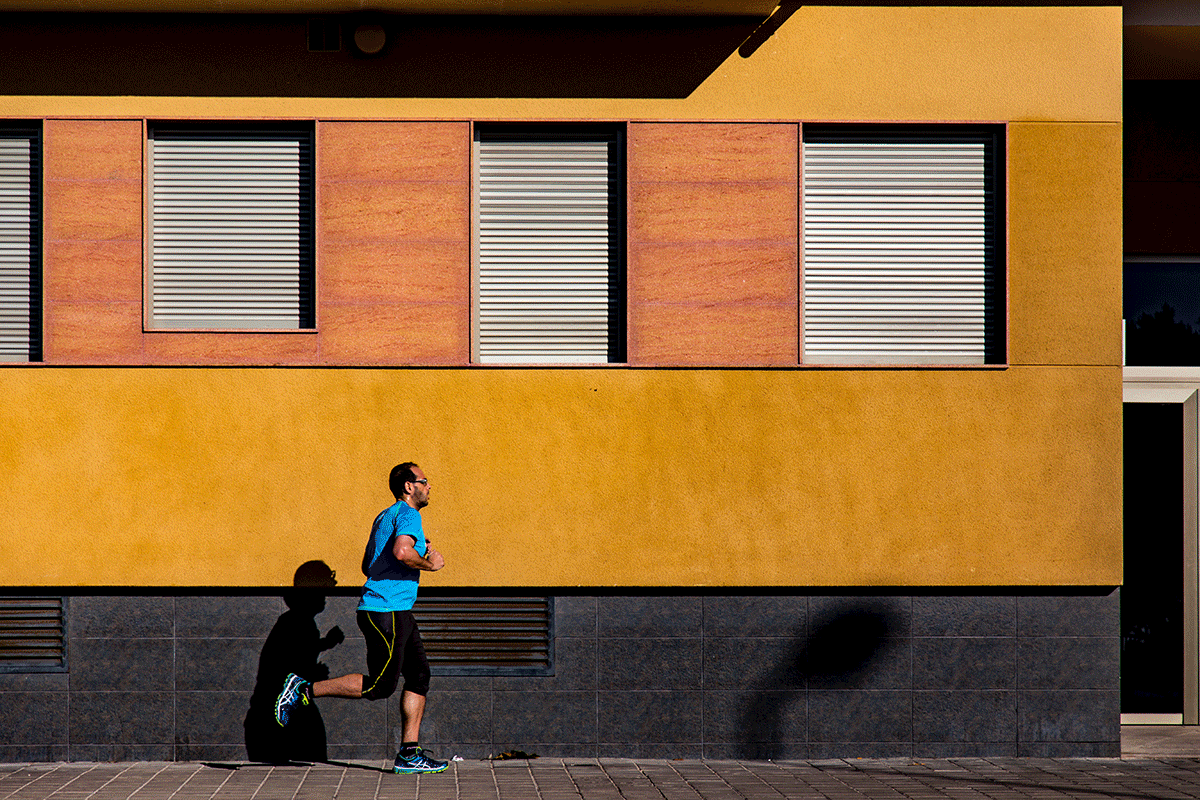 This research guide is intended as an overview of library resources and services of particular relevance for students Dr. Mindy Hecht's Fall 2021 course BBSR 5582, Research Design in Movement Science and Education. The resources, primarily electronic and accessible on and off campus, have been selected as ones supporting the objectives of the course, i.e., "to prepare the student to read, understand, and evaluate research; retrieve research; and develop research-related skills for further graduate education." The guide also includes a section describing research consultation and assistance services and options for document retrieval and delivery available to all members of the Teachers College community.
Resources designated (CU) are accessible online through Columbia University Libraries.
Discovery Tools/Federated Search Engines
Educat+ (via Gottesman Libraries) - To search the library's holdings of books and media, journal articles, curricula, children's literature, course reserves materials, and more, simultaneously and seamlessly.
CLIO Quicksearch (via Columbia University Libraries) - To search the catalog, multiple periodical indexes, and other web resources simultaneously within a variety of subjects and disciplinary subcategories.
Google Scholar - Provides the means to search for scholarly research across many disciplines and sources: articles, theses, books, abstracts and court opinions, from academic publishers, professional societies, online repositories, universities, and other web sites.
Periodical Indexes
Movement Science Database
Sports Medicine and Education Index (formerly Physical Education Index) - Published since 1970, this database covers "a wide variety of content, ranging from physical education curricula, to sports medicine, to dance. Other coverage includes sport law, kinesiology, motor learning, recreation, standardized fitness tests, sports equipment, business and marketing, coaching and training, and sport sociology/psychology. Health education and physical therapy are also covered as they continue to become more prevalent in our society."
Biomedical Databases
Biological Abstracts (CU) - An index with abstracts to periodicals in biology and the life sciences. Provides access to biological and medical research findings, clinical studies, and discoveries of new organisms. Coverage is international, and includes biochemistry, biomedicine, biotechnology, genetics, microbiology, and pharmacology.
BioMed Central (CU) - Provides access to 207 open access biological and biomedical research journals, as well as current reports and meeting abstracts. BioMed Central offers information about current controlled trials, as well as topics in modern biology.
CINAHL Plus with Full Text - The online version of the Cumulative Index to Nursing and Allied Health Literature, providing full text for more than 750 journals indexed in CINAHL from 1981-present.
EMBASE (CU) - This database describes itself as "a highly versatile, multipurpose and up-to-date biomedical research database. It covers the most important international biomedical literature from 1947 to the present day and all articles are indexed in depth using Elsevier's Life Science thesaurus Embase Indexing and Emtree."
MEDLINE - MEDLINE covers the international literature on biomedicine, including the allied health fields and the biological and physical sciences, humanities, and information science as they relate to medicine and health care. Information is indexed from approximately 3,900 journals published world-wide. Our library makes the database available via the Ebsco platform; ISI Web of Knowledge Medline (CU) and Ovid MEDLINE (CU) are also available via Columbia.
PubMed (CU) - "Provides access to over 16 million citations from MEDLINE and other life science journals for biomedical articles back to the 1950s. Includes links to many sites providing full text articles and other related resources."
Education Databases
ERIC - Sponsored by the U.S. Department of Education to provide extensive access to educational-related periodical literature, ERIC (which stands for Educational Resources Information Center) provides coverage of conferences, meetings, government documents, theses, dissertations, reports, audiovisual media, bibliographies, directories, books, and monographs. In addition to this version, made available via the ProQuest platform, ERIC is also accessible via the U.S. government ERIC site and through Ebsco ERIC.
Education Full Text - Provides comprehensive coverage of an international range of English-language periodicals, monographs, and yearbooks. Indexing coverage begins June 1983; abstracts are included beginning spring 1994; full text of some journals is available beginning in January 1996.
Education Index Retrospective - Provides cover-to-cover indexing for an international range of English-language periodicals and yearbooks; coverage from 1929 through mid-1983.
Education Research Complete - Provides indexing and abstracts for more than 2,100 journals, as well as full text for more than 1,200 journals, and includes full text for nearly 500 books and monographs.
Professional Development Collection - Designed for professional educators, this database provides a highly specialized collection of nearly 520 high-quality education journals, including more than 350 peer-reviewed titles. The database also contains more than 200 educational reports.
Multidisciplinary Databases
Academic Search Premier - A multidisciplinary database providing full text for more than 4,600 journals, including nearly 3,900 peer-reviewed titles. PDF backfiles to 1975 or further are available for well over one hundred journals. See also Academic Search Complete (CU), a scholarly, multidisciplinary full-text database, with more than 8,500 full-text periodicals, including more than 7,300 peer-reviewed journals. The database features PDF content going back as far as 1887.
JSTOR (CU) - An online archive of over 1,200 leading scholarly journals across the humanities, social sciences, and sciences, as well as select monographs and other materials valuable for academic work. Journals are always included from volume 1, issue 1 and include previous and related titles.
Periodicals Archive Online (CU) - Archive of hundreds of digitized journals published in the arts, humanities, and social sciences.
ProQuest (CU) - Provides broad multidisciplinary coverage of scholarly journals, newspapers, dissertations, and other types of publications; for international coverage and access to full texts of dissertations only, search ProQuest Dissertations and Theses Global, a subset of ProQuest.
Online Catalogs
The most definitive record of the holdings of the Gottesman Libraries at Teachers College (formerly accessible through our online catalog EDUCAT), including books, e-books, journals, e-journals, dissertations, media, and other specialized collections of all kinds, is to be found through a search of the library's new discovery system Educat+ (see Discovery Tools/Federated Search Engines above).
CLIO Catalog - A union catalog of Columbia University Libraries (exclusive of the libraries of Teachers College, the Columbia Law School, and Jewish Theological Seminary), providing the most definitive record of individual libraries' holdings of books, e-books, journals, e-journals, dissertations, media, and other specialized collections of all kinds.
WorldCat - A union catalog of the contents of over 10,000 libraries worldwide, providing the means to do exhaustive searching by author, title, subject, and numerous other criteria and to find locations for specific items in libraries nearby and elsewhere. WorldCat is also freely accessible on the Web at worldcat.org.
Library of Congress Subject Headings (LCSH) are the official subject terms prescribed by the Library of Congress for the cataloging of books and are in use in essentially all academic libraries. To find works pertaining to research design in movement science and education and related topics, it may be useful to use some of the subject terms listed below when searching the online catalogs of libraries at Teachers College, Columbia University, and other institutions.
Biomechanics [QH513]
Exercise [GV460-GV548 (Physical education)], [QP301-QP336 (Physiology)], [RA781-RA781.85 (Personal health)]
Use for Physical activity
Exercise -- Physiological aspects [QP301-QP310]
Exercise therapy [RM725-RM727]
Human beings -- Attitude and movement [GN231 (Physical anthropology)]
Human locomotion
Human mechanics [QP301-QP321]
Human physiology [QP34-QP38]
Kinesiology [QP303]
Motor learning [BF295]
Movement education [GV452]
Neuromuscular diseases -- Patients -- Rehabilitation
Perceptual-motor learning [BF295 (Psychology)], [LB1067 (Educational psychology)]
Physical education and training [GV201-GV555]
Physical fitness
Physical therapy [RM695-RM733]
Sports [GN454-GN455 (Ethnology)], [GV561-GV1198.995 (General)]
Sports -- Psychological aspects
Sports -- Research
Sports -- Study and teaching
Sports medicine [RC1200-RC1245]
Sports sciences [GV557-GV558]
For an overview of the call number system used in our library and many other academic libraries, see the Library of Congress Classification Outline page.
Encyclopedias and Dictionaries
Print Resources
The Encyclopedia of Exercise, Sport and Health (2004)
The Encyclopedia of Sports Medicine (2005)
Encyclopedia of Sports Science (1997)
E-Resources
Encyclopedia of Sports Medicine (CU) - In addition to the standard A-Z listing of entries, this 2011 reference work includes a topical Reader's Guide grouping entries within the following categories: Conditioning and Training; Diagnosis and Treatment of Sports Injuries; Diet and Nutrition; Doping and Performance Enhancement; Exercise Physiology, Biomechanics, Kinesiology; Injuries and Disorders; Injury Prevention; Medical Conditions Affecting Sports Participation; Rehabilitation and Physical Therapy; Special Populations; Physical Therapy; Specialties and Occupations in Sports Medicine; Sports and Society; Sports and Sports Medicine; Sports Psychology; Sports-Specific Injuries; and Women and Sports.
The Oxford Dictionary of Sports Science and Medicine (CU) - The 3rd (2006) edition of this resource "covers all the major areas of sports science and medicine including: anatomy, biomechanics, exercise physiology, nutrition, sports psychology, sports sociology, sports injuries, and training principles."
Sport and Physical Education: The Key Concepts - This work "offers an up-to-date companion to the changing face of sport studies. This accessible and fully cross-referenced A-Z guide, written specifically for students of sport studies and physical education, introduces basic terms and concepts as well as offering excellent suggestions for further reading"; also available in print in the collection.
E-Collections
Ebook Central - Online books across a range of subject areas; searchable, under Browse Subjects, by Education, Health, Medicine, Psychology, Anatomy/Physiology, etc. and various sub-topics, and by author, title, and other criteria.
Handbooks of Research
Print Resource
Handbook of Sport Psychology, Second Edition (2001)
E-Resources
Handbook of Physical Education - Published in 2006 and made up of 45 chapters by numerous scholars in the field, this work is divided into six key parts: Section I, Theoretical Perspectives in Physical Education Research; Section II, Cross-Disciplinary Contributions to Research on Physical Education; Section III, Learners and Learning in Physical Education; Section IV, Teachers, Teaching and Teacher Education in Physical Education; Section V, Physical Education Curriculum; and Section VI, Difference and Diversity in Physical Education.
Handbook of Physical Education Research (CU) - Published in 2014, this resources comprises 27 chapters by experts in the field and includes discussion of topics including "a historical overview of the relation between health and physical education; new institutional designs to achieve better results for children; the role of professionally guided physical education in primary school; effects of traditional games played in physical education classes with elementary school students; school-based physical activity interventions to prevent or reduce obesity; and the psychosocial dynamics of physical education for students with disabilities."
Handbook of Sport Psychology, Third Edition (CU) - This 2007 publication comprises 39 chapters divided into eight sections: Part I, Motivation, Emotion, and Psychophysiology; Part II, Social Perspectives; Part III, Sport Expertise; Part IV, Interventions and Performance Enhancement; Part V, Exercise and Health Psychology; Part VI, Life Span Development; Part VII, Measurement and Methodological Issues; and Part VIII, Special Topics (including Gender and Cultural Diversity, Athletes with Disabilities, and Alcohol and Drug Use Among Athletes).
Handbook of Sports Studies (CU) - This 2002 collection is made up of 44 chapters by various scholars in the field and is divided into four principal sections: Part 1, Major Perspectives in the Sociology of Sport; Part 2, Cross-Disciplinary Differences and Connections; Part 3, Key Topics; and Part 4, Sport and Society Research Around the Globe.
Routledge Handbook of Physical Education Pedagogies - Published in 2016, this research compendium comprises 44 chapters by numerous authors and is divided into nine key sections: Part I, Designing and Conducting Physical Education Research; Part II, Curriculum Theory and Development; Part III, Curriculum Policy and Reform; Part IV, Adapted Physical Activity; Part V, Transformative Pedagogies in Physical Education; Part VI, Analyzing Teaching; Part VII, Educating Teachers 'Effectively' from PETD to CPD; Part VIII, The Role of Student and Teacher Cognition in Student Learning; and Part IX, Achievement Motivation.
Routledge Handbook of Sport Expertise (CU) - "With contributions from many of the world's leading researchers in expertise and skill acquisition in sport," this 2015 collection of 38 chapters "offers in-depth discussion of methodological and philosophical issues in sport expertise, as well as the characteristics that describe sporting 'experts' and how they can be facilitated and developed. Exploring research, theory and practice, the book also examines how scientists and practitioners can work together to improve the delivery of applied sport science."
Reviews of Research
Annual Reviews (CU) - Reviews of topics in social sciences and other disciplines published as annual journals; see series for Biomedical Engineering, Medicine, Neuroscience, Physiology, and others.
Review of Educational Research - A publication of the American Educational Research Association (AERA), the RER publishes quarterly critical, integrative reviews of research literature bearing on education, including conceptualizations, interpretations, and syntheses of scholarly work.
Review of Research in Education - A publication of the American Educational Research Association (AERA), the RRE provides an annual overview and descriptive analysis of selected topics of relevant research literature through critical and synthesizing essays.
Citation Indexes
Google Scholar - Provides the means to search by author or publication title, and indicates and provides links to works that have cited the documents retrieved.
Scopus (CU) - Abstract and citation database of peer-reviewed literature and quality web sources with smart tools to track, analyze, and visualize research.
Web of Science (CU) - Comprising the Arts & Humanities Citation Index, the Social Sciences Citation Index, and the Science Citation Index Expanded, this database supports searching by topic, author, or publication name, and is also a major means for doing cited reference searching, to find articles that cite a person's work.
Digital Archives
Academic Commons - Columbia University's online repository, where current faculty, students, and staff can deposit the results of their scholarly work and research.
Internet Archive - A non-profit digital library offering free universal access to books, movies, and music, as well as 150 billion archived web pages.
PocketKnowledge - The social archive of Teachers College, including unpublished manuscripts and archives from the library's collections, documents from other departments and administrative offices College-wide, and the work of TC students, faculty, and researchers.
Bibliography and Citation Management Programs
Citation Management Software - An extensive description of and guide to the use of Zotero, Mendeley, and EndNote, courtesy of Columbia University Libraries.
Library Services
Ask a Librarian - Explore a variety of kinds of research support: submit an email reference query to librarians; request a research consultation with a Gottesman librarian; review frequently asked questions via the library's Knowledge Database.
Course Reserves - E-Reserves provides online access to digital course readings, including e-journal articles and book chapters, as well as call numbers for physical course reserves materials (books, DVDs, videos, etc.). More information about E-Reserves and physical Course Reserves can be found on the Course Reserves page.
Requesting New Materials - Teachers College students, faculty, and staff may use the materials request form to request library materials not owned by Gottesman Libraries, or the Columbia Morningside Campus Libraries.
Workshops - The Gottesman Libraries' education program offers a calendar of workshops on citation management, research techniques, and academic writing processes. Visit the Events page on the library's website to learn about and RSVP to upcoming workshops.